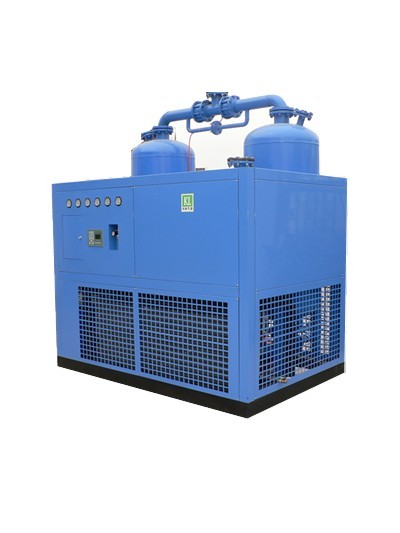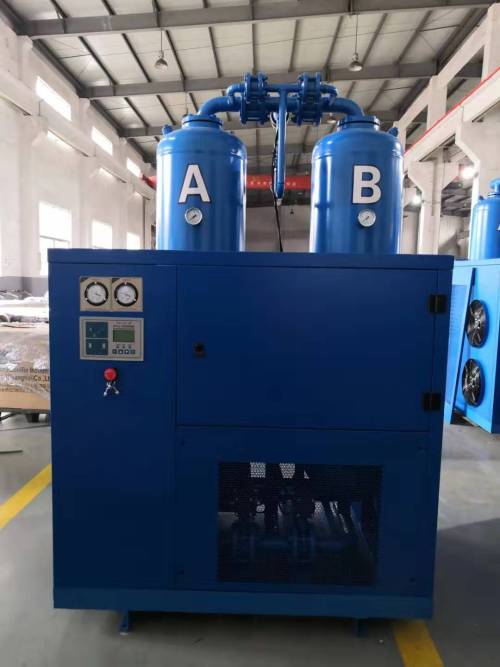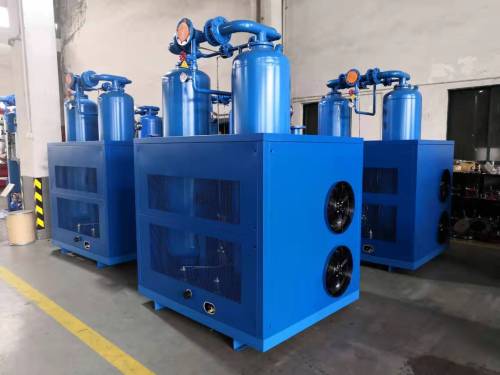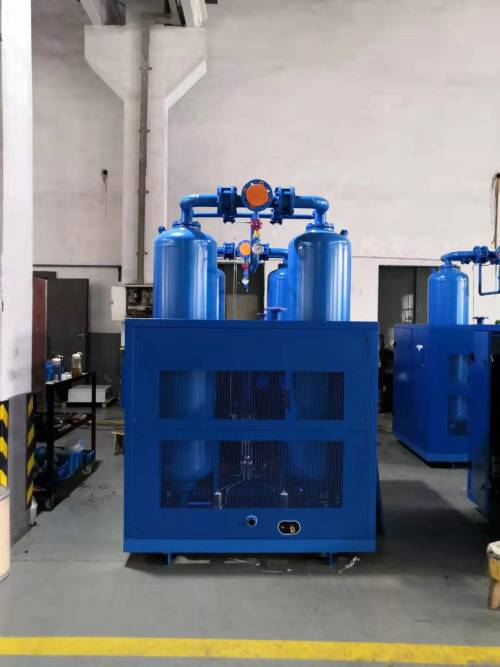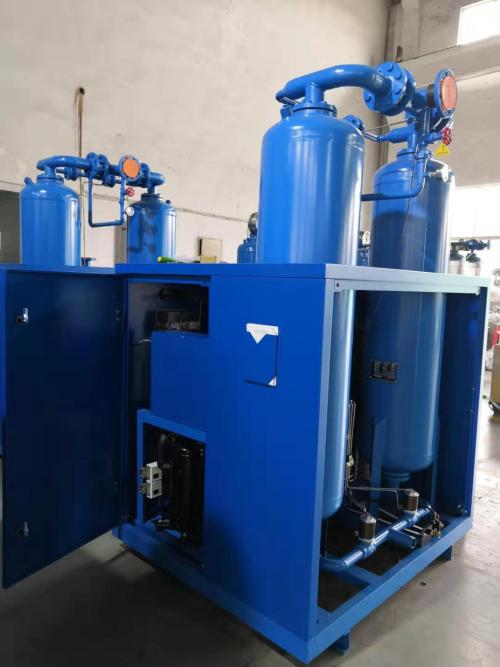 Description
Combination air dryer is a new kind of compressed air treatment product which consists of refrigeration and adsorption unit. The refrigeration unit can remove about 85% of moist air while the adsorption unit removes the other portion of moist water, the final dew point can reach to -70℃.
Combination air dryer utilizes the respective advantage of refrigerated and adsorption air dryer. The most portion of water is removed by refrigeration unit, thus reduce the load of adsorption unit.
Features
Dew point as low as -50~ -70℃
The lifetime of desiccant can be extended by 3 triple reduce the maintain cost.
Purge loss is only 3%,thus greatly reduce the energy cost.
Skid mounted design, easy for installation
PIC controller to achieve automatic control
Main Technical Data
Working pressure 6 -10 bar
Inlet temperature ≤45℃
Ambient temperature ≤45℃
Pressure Dew point ≤ -40℃
Purge loss 3%
Switch time 15 min
Pressure drop ≤ 0.5bar
Desiccant activated alumina
Control method PIC controller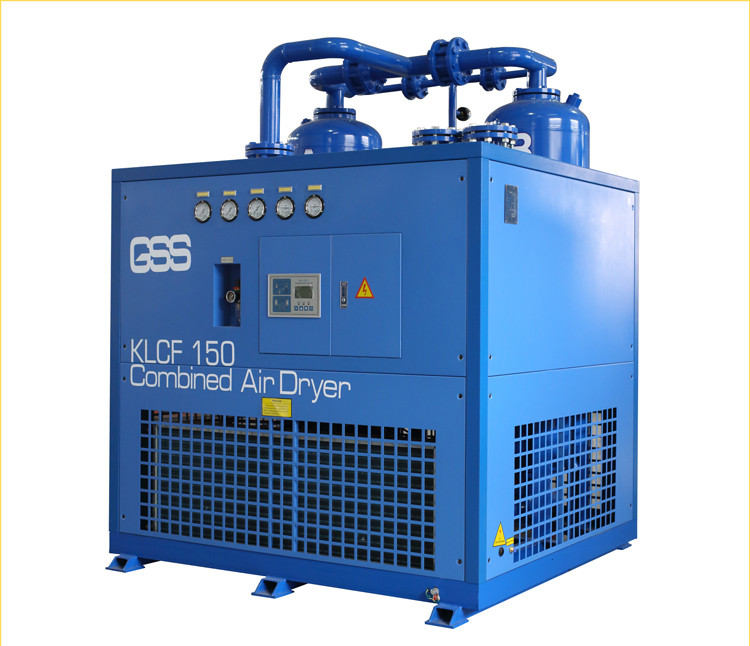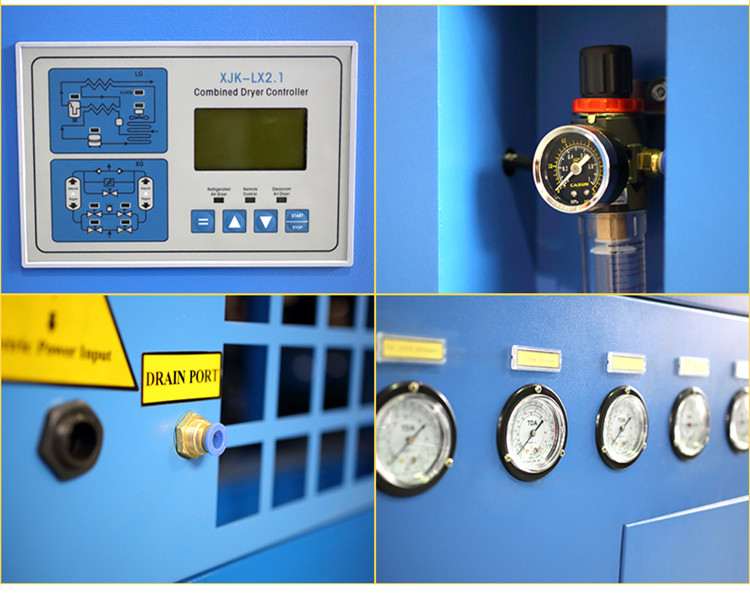 Options
Special voltages
Molecular sieve desiccant
Mounted air filters
Higher working pressure
Dew point as low as -70℃
Higher inlet temperature up to 80℃
Higher protection grade up to IP 65
Remote control
ASME certificated pressure vessel
Stainless steel pipes lines and fittings
Stainless steel pressure vessel
Different inlet/out connection
Technical Parameter
Rated Inlet Air Temp.
Pressure
0.4-1.0MPa
1
≤45°C(Normal Temp.Type)
2
≤80°C(High Temp.Type)
Air Exit Dew Point
-70°C
Air Loss
≤3%
System Pressure Drop
0.05MPa
Enviroment Temp.
≤40°C
Cooling Water Temp.
≤32°C
Parameter table of combined low dew point compressed air dryer
Air Cooled Type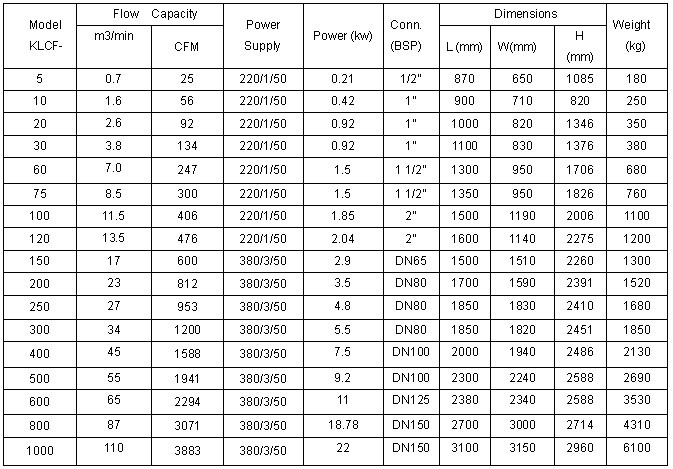 Water cooled Type: