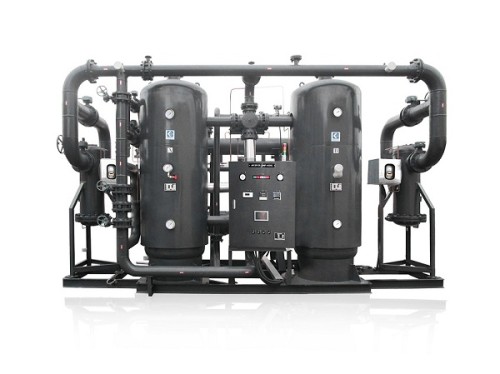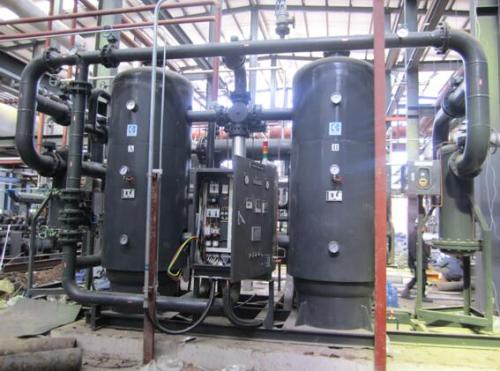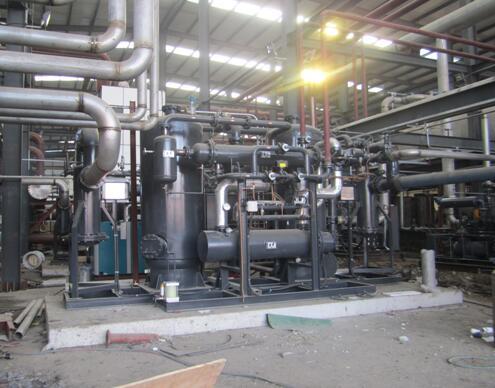 No air loss heat of compression dryer
Description
Introduction
Heat of compression air dryer is the use of compressed air drying absorber air compressor gas energy conversion when the heat generated by direct heating or hot compressed air to regeneration of the desiccant air drying equipment; no regeneration heater, gas consumption is regenerationless, the greatest degree of conservation of energy.

This equipment adopts PLC automatic control, simple, safe and reliable, renewable gas consumption is small, stable dew point, dew point requirements may be set according to the duty cycle and so on.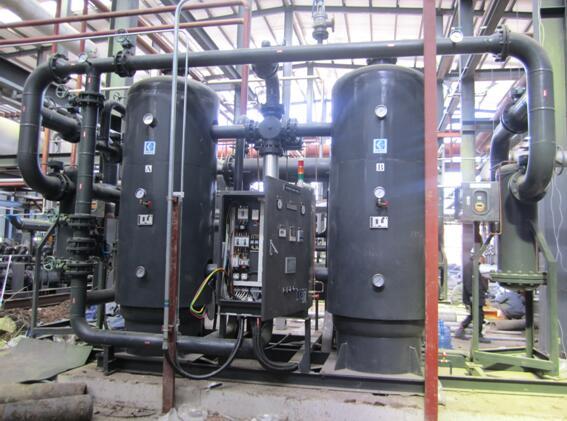 Features
4h long period by switching mode, the whole general properties.
Complete regeneration process method used, recycled high-temperature heat using large flow of compressed air, can be very thorough regeneration of adsorbent
Remove the set regeneration heater, no consumption of electricity, saving energy required for regeneration.
Step sequence to increase the cold wind, making the outlet air dew point is stable and effective to ensure air quality.
Device integration, the whole factory.
Main Technical Data
Working pressure 5 -10 bar
Inlet temperature ≤170℃
Ambient temperature ≤45℃
Pressure Dew point ≤ -40℃
Purge loss 0%
Switch time 2h/4h
Pressure drop ≤ 0.21bar
Desiccant activated alumina
Inlet oil content ≤ 0.1ppm(w)
Control method PLC controller
Power supply 220V/1PH/50Hz
Specifications
Model

Flow Capacity

Water Flow (T/h)

Dimensions

Air Conn.

Weight

(kg)

m3/min

CFM

L(mm)

W(mm)

H(mm)

KXM-200

23

812

8.6

2070

1030

2310

DN80

1480

KXM-250

27

953

10.8

2410

1200

2430

DN80

1720

KXM-300

34

1200

12.8

2740

1350

2650

DN80

1980

KXM-400

45

1588

17.2

2900

1510

2780

DN100

2500

KXM-500

55

1941

21.4

3050

1690

2830

DN100

3130

KXM-600

65

2294

26.5

3190

1810

2880

DN125

3920

KXC-800

87

3071

34.5

3300

1920

2910

DN150

4650

KXM-1000

110

3883

43.1

3520

2100

2990

DN150

5960

KXM-1200

130

4589

52.3

3700

2330

3170

DN150

6530

KXM-1500

160

5648

65

3900

2450

3200

DN200

5007

KXM-2000

210

7413

90

4680

2750

3510

DN200

9230
---